Revit Architecture Book Updates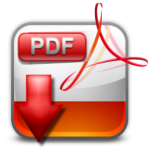 My publisher Cengage decided to take a different approach to many of its CAD titles last year. The title of my Revit Architecture books is "Revit Architecture 2013 and beyond" where the beyond part means that we would not necessary publish a new edition for each new release. Instead, the book shipped with a CAD Connect card in the back that gives the purchaser access to downloadable content to update the book to new releases as they become available. Honestly this is something of an experiment we are trying; it will change again shortly (with the speed of change these days, there is more to the story, but more on that in a future post…) For now, let me tell you about the 2014 update that is now available as a FREE download to supplement the 2013 and beyond edition of the book.
This update weighs in at 26 pages and is posted as a downloadable PDF document. It gives a rundown of many new features. The focus is on the platform and architectural features. I do not cover structural or MEP in this document. The document is intended for owners of "The Aubin Academy Master Series: Revit Architecture 2013 and beyond". However, I have provided it as a free download here for anyone to download. If you have a copy of the book, you can use this document to learn what's new in the 2014 release of the Revit software. After each feature description, I list the chapters, topics and pages in the book where the feature is discussed. In the case of totally new features, I either suggest locations in the book to try them out or simply note that the feature is new. (The Aubin Academy Master Series: Revit Architecture 2013 and beyond is not a command reference and makes no attempts or claims to cover every tool and feature, so some new features are not accentuated if they do not fit the scope of the book.)
If you do not own a copy of the book and are just curious about what is new in 2014, please feel free to download the document anyhow. You can use it without the book to explore the new features in 2014.
(But of course I think you will enjoy it more with a copy of the book, so please note the handy "buy the book" link in the righthand margin… 🙂 )
Categories