Ready for Revit Workshop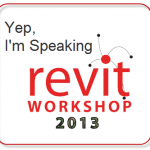 The second annual Central States Revit Workshop is 24 days away. This two-day event is in Omaha this year. I am privileged to be speaking again at this year's event. The deadline for class materials is fast approaching (actually passed already, but then thankfully was extended!) I am VERY relieved to have just finished preparations for my class: "Throw your Family a Curve". This paper took on a life of its own and weighed in at 62 pages! I am very excited to be debuting this material at CSRW this year. For those of you that have been following my blog and my postings on classical architecture, this paper and session are the first draft of what will eventually become the first chapter or two of the future book on the subject. If you want to get a first look at it long before the book is available for publication, then CSRW is the place to be.
The class focuses on the challenges of getting curves to flex as expected in parametric families. If you have even worked in the Revit family editor before, and tried to add an arc, or a circle or other curved form, it can be challenging to get them to flex properly. And if you think simple arcs and circles are challenging, then wait till you try to connect two curves together and have them flex. If you have tried this, then you have no doubt received some interesting (to say the least) results! In this session, which is a hands-on lab by the way, we will explore several scenarios and learn how to tame each one.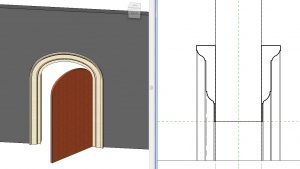 We'll do some simple curves and some complex ones, culminating with an exercise that ties many of the techniques together to create a custom three-center arched doorway complete with a compound molding profile containing cyma reversa and ovolo curves! I have tried to pack the documentation with plenty of images that break each curve down to the key points required to constrain it.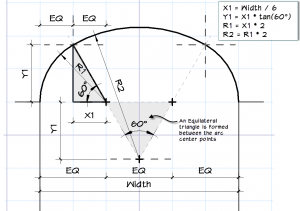 We'll use simple geometry, a little trigonometry and carefully placed constraints.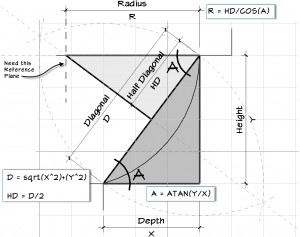 But if trig isn't your thing, don't worry because we will explore other alternatives as well, like nested rig families.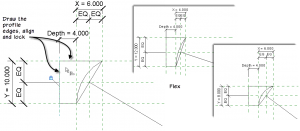 I had intended to cover both the traditional family editor and the massing environment in this session. But when I got past 50 pages, I realised that I needed to wrap it up. (It is only a 75 minute lab afterall…) So I did put some introductory information on the massing environment in the paper, but a thorough look at curves in the massing environment is starting to look like a great idea for a topic at CSRW 2014!
Categories