Revit Architecture Rendering at lynda.com
As promised the second of my two new lynda.com courses: Revit Architecture Rendering, is now live! Revit Architecture like most Autodesk 3D products uses the Mental Ray rendering engine to create photorealistic renderings from 3D views directly in the software. This all new course at lynda.com outlines the entire process from the creation of 3D views, to modeling and materials, lighting and generating a rendering. An overview of the table of contents includes the following: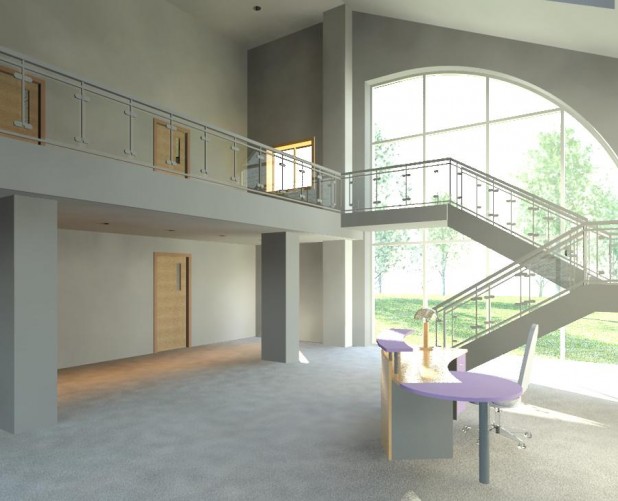 1. Introduction and high level concepts: covering the basic rendering process and prerequisites.
2. Creating 3D Views: Understanding 3D views, creating axonometric views, creating camera views.
3. Modeling: covers approaches to modeling, Walls, Sweeps, imported geometry and modeling tips.
4. Materials: explores an overview of materials, material graphics, material appearance, creating custom textures and sharing materials between files.
5. Location and Sun Settings: covers geographic location, sun settings, true north and the Sun Path tool.
6. Lighting: covers inserting artificial lighting Families, understanding light fixture Families, manufacturer's fixtures, lighting groups and other lighting tips.
7. Rendering: explores the render dialog in detail: quality presets, customizing, resolution, lighting settings, output settings.
8. Walkthroughs: learn how to set up a Walkthrough, edit a Walkthrough and output a Walkthrough.
9. Output and other tips: Output your renderings, create non-photorealistic renderings, create solar studies and more.
I am really excited about how this course turned out and I hope you will drop by and give it a look. You can visit the lynda.com site to learn more and sign up for a subscription. While you are there, you can also check out the all new Revit Family Editor course that went live last month and the Revit Architecture Essentials as well.
You can see the intro movie on YouTube:
https://www.youtube.com/watch?v=tUYTbT4nrO0
Full disclosure: I receive a referral for each subscriber to lynda.com from the links on this site. I also receive royalties for my courses posted on the lynda.com site.
Categories